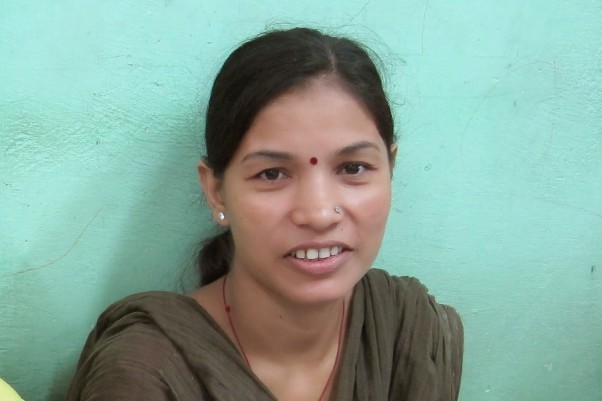 Punam, 26, Govind Puri, New Delhi
We met Punam in October, 2011. Punam has been working with the fair trade project Manjeen Handicrafts of New Delhi for two years, using the money she makes to support herself, her three small children (ages 2, 3, and 5), and her mother-in-law. Her husband struggled to find work in the small village they had moved to several hundred miles away, so Punam made the move back to her childhood home of Delhi to find work. Her husband was too proud to follow, so he stayed behind, leaving Punam as the sole breadwinner of the household. Manjeen Handicrafts has provided her with the skills to make jewelry, and offered general education in necessities like healthcare and dental hygiene.
Manjeen Handicrafts was started in the year 2000 with seven underprivileged girls from the Delhi Slums. They are an offshoot of Tara Projects, one of the largest fair trade groups in India. Today, Manjeen has seven different projects around Delhi working with block printing, mango and shesham wood carvings, and jewelry made by 10 girls (Punam included) from the neighboring Narocamp slum who are able to finish up their household duties before walking the few steps to their work room. They, through fair trade, are able to set their own prices and schedules for the jewelry they create. Manjeen provides design help and marketing opportunities and is trying to create as much fair trade awareness in India as there is in the West.
With her earnings, Punam will be able to send her children to school, which is one of her biggest dreams.